Custom Design Services & Quotes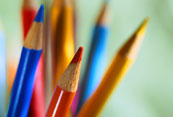 We create your packaging, with your look, your logo, your features, for your needs… with our bags!

As a leading provider and developer of plastic reclosable packaging for the industrial, medical and food service markets. Our place on the "packaging map" has been established over the years for producing ingenious new designs and quality at affordable prices. As a direct result of our customers' needs, we have created new patented products, including our TearZone® Safeguard Specimen Bags, ColorCode™ TearZone® Specimen Transport Bags, and LANSINOH™ My Mommy's Milk® Breast Milk Storage Bags. All of these items are now asked for by name!

Our team is pleased to quote you on your custom bag requirements. We will gladly work with you to create the perfect size, look and added bag feature to enhance your product or your customer's product. Whatever image you're looking to create, we can make it a reality or help you locate it.

Should you need assistance designing a logo or look for your order, custom artwork is charged on an hourly basis. Colors can be closely matched to your PMS colors, and, on Zippit® reclosable bags, one of those colors can be chosen for the Color Line® zipper — a great look for a total package!

Contact us at 1.800.533.1931, if you have any questions or if we can be of assistance.